The Umatilla Morrow Radio & Data District FY21-22 Budget Hearing has been scheduled for Tuesday, June 1, 2021 at 1:30pm.
The hearing will be held at Umatilla County Fire District #1, Station 23 at 78760 Westland Rd
in Hermiston, Oregon.
This hearing will precede the regular Board of Directors meeting.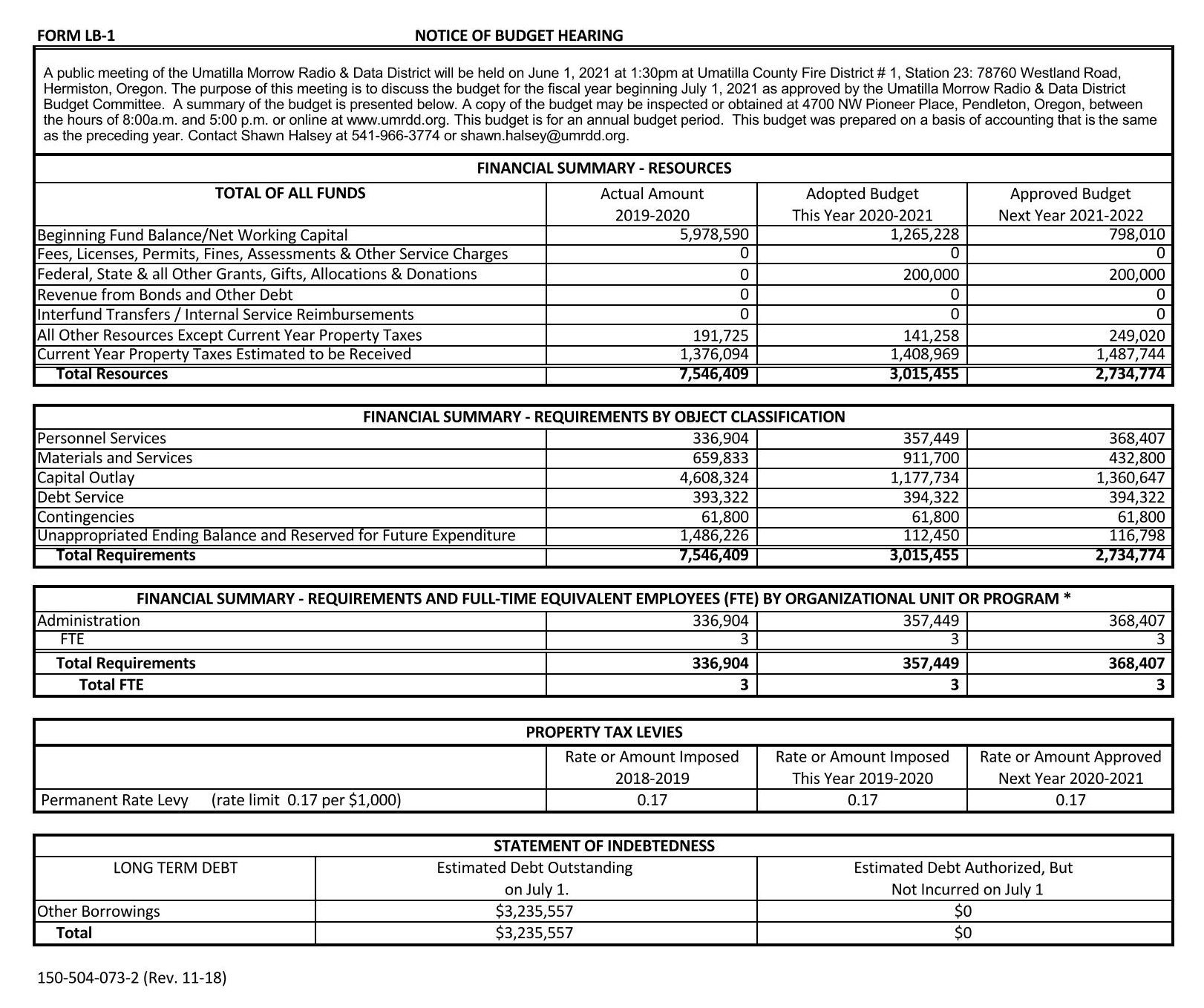 LB-1_Notice Of Budget Hearing published in the East Oregonian 05/22/2021