The Umatilla Morrow Radio & Data District staff:  
District Administrator, Brett Mueller
Administrative/Technical Assistant, Rosanna Brown
The District also meets with two groups. The User Group is made up of members of law enforcement and fire and emergency services in Umatilla and Morrow County. The User Group meets 4 times per year, on the last Wednesday of January, April, July, and October.
The Budget Committee is made up of volunteers from each county. The Budget Committee meets 1-3 times per year to review and comment on the proposed budget, and to pass it on to the Board of Directors for adoption.
The Umatilla Morrow Radio & Data District Board of Directors consists of five members, elected on an at-large basis by the electors of the district. The term of office is 4 Years (ORS 403.512)
*Photos and Biographies will be added to this page as they become available*
Directors: Mike Roxbury   Karen Primmer   Keith Kennedy   Ken Matlack   Mark Pratt
Current Term Expires: June 30, 2025
Retired Fire Chief for Umatilla Rural Fire Protection District
Email Address: Michael.Roxbury@gmail.com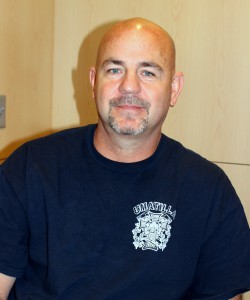 Current Term Expires: June 30, 2025
Communications Captain for Umatilla County Dispatch, Umatilla County Sheriff's Office
Email Address: karen.primmer@umatillacounty.net
Phone Number: (541)966-3641
Reason for being on the board: To work with a diverse highly skilled group with the goal of obtaining the very best radio and data communications available for first responders and other users on the system.  Be a liaison person for radio issues and report them accordingly. 
Previous employment/years in current career: As of June 8th, 2021 will have started my 31st year as a Telecommunicator/Dispatcher
Education: Graduated from Hermiston High School in 1983, Graduated Blue Mountain Community College with an AA in Liberal Arts in 1985.  Currently I  hold a Basic, Intermediate and Advanced Certification for Telecommunications from DPSST.   Additionally I have a Supervisory and Management Certificate from DPSST.
Position 3: Keith Kennedy
Current Term Expires: June 30, 2023
Umatilla Police Department Lieutenant
Email Address: kennedy@umatilla-city.org
TOP OF PAGE
Position 4: Ken Matlack
Current Term Expires: June 30, 2025
Morrow County Sheriff
Phone Number: 541-676-5317
Email Address: mcsheriff@co.morrow.or.us
Director Matlack has served on the UMRDD board since its formation.
Reason for being on the board:  Represent Umatilla and Morrow County in the delivery of interoperability of Radio/Data services for Police/Fire and Emergency Medical Services and other related services as may be needed in Umatilla and Morrow Counties.
Current Job Title/Employer:  Sheriff of Morrow County
Career achievements:  Successful 25 year career and retirement from Oregon State Police and subsequent election to Morrow County Sheriff, serving third term.
Previous employment/years in current career:  Morrow County Sheriff for 8 years.  Oregon State Police, 25 years, served as Trooper, Detective, Detective Sergeant, Patrol Sergeant, Assistant Station Commander and Outpost Commander. Private Investigator Oregon and Washington. Background Investigator 3 ½ years Oregon Department of Corrections at Two Rivers Correctional Institution/Umatilla and Eastern Oregon Correctional Institution/Pendleton, Public School Teacher, Powder Valley High School, North Powder Oregon, taught social science, Head Football and Basketball coach.
Education:  Blue Mountain Community College, Pendleton two years in General Secondary Education courses, Eastern Oregon State College La Grande, two years, graduating with Bachelor of Science Degree in Secondary Education.
Prior Public Service: elected and appointed: Appointed Arlington Planning Commission, elected Arlington School Board, elected Arlington City Council, appointed Gilliam County Planning Commission, Elected Irrigon City Council, elected Morrow County School Board, elected Morrow County Health District Board, elected Irrigon Cemetery District
Other Training:  Graduate of Northwestern University's Traffic Institute School of Police Staff and Command and the Drug Enforcement Administration's School of Narcotic and Dangerous Drug Law Enforcement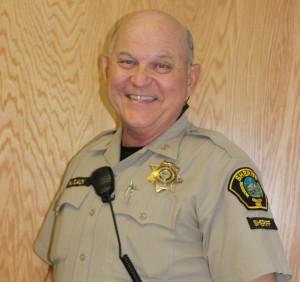 Position 5: Mark Pratt
Boardman Police Department Sergeant
Current Term Expires: June 30, 2023
Phone Number: 541-314-5205
Email Address: prattm@cityofboardman.com

District Administrator: Brett Mueller
Administrative/Technical Assistant: Rosanna Brown
Rosanna began her employment with the District in April 2012. Previously, she was employed with Umatilla County Emergency Management and worked as part of the CSEP Program.
Communications Technician: Position Open

Previous District Administrator: Shawn Halsey
Shawn held the position of District Administrator from November 2011 until March 2022. Shawn worked for Umatilla County Emergency Management/CSEPP from 2002 to 2011, when he was hired by the UMRDD.  While there, Shawn oversaw the initial implementation and roll out of the Bi-County Communications System in 2004.  He coordinated the creation of Oregon Revised Statute (ORS) 403.5 Radio & Data Districts in 2009 and was instrumental in the formation of the Umatilla Morrow Radio & Data District in 2010.